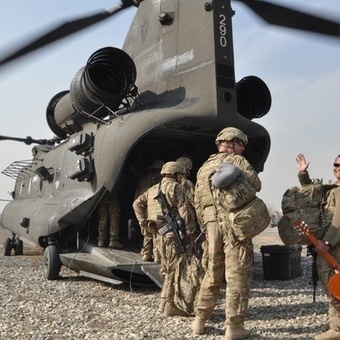 Defense One
Planning for Withdrawal in Afghanistan? Smart, But Not Wise
Defense One
Votes are still being counted in Afghanistan's presidential election, but preliminary results suggest that no candidate won a majority.
Brian S. Smith, CIC, ARM's insight:
And a military pullout need not mean a complete U.S. departure from Afghanistan; U.S. contractors, civilians, and CIA operatives could find other ways to work in Afghanistan—keeping counter-terror missions running and the spigot of assistance turned on—by cutting different deals with Kabul.
See on www.defenseone.com