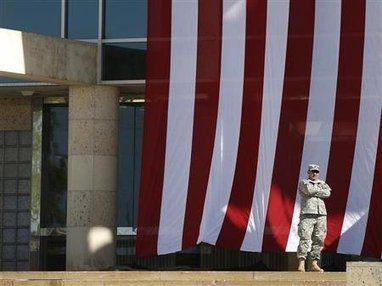 By Jim Forsyth SAN ANTONIO, Texas (Reuters) – The U.S. Army is looking to cut about 2,000 positions for captains and majors by the end of the year as part of its overall plans to reduce its active duty numbers due to budget cuts, the Army's chief of staff said on Wednesday. "Probably this year, we will ask 1,500 captains to leave the service, and we will ask probably 400 to 500 majors to leave the service," General Ray Odierno, the Army's top officer, told reporters at an event in Texas. "That is because we have to get down to the appropriate size." The Pentagon said last month it would shrink the U.S. Army to pre-World War Two levels, eliminate the popular A-10 aircraft and reduce military benefits in order to meet 2015 budget spending caps. He said the planned cut of the Army to 490,000 active duty soldiers will be reached by the end of 2015 and will not prevent the service from carrying out its current missions.
Brian S. Smith, CIC, ARM's insight:
Same thing happened back in 1990 -1993.
See on news.yahoo.com